COUNSELLING PSYCHOTHERAPIST & PSYCHOTHERAPY MELBOURNE AUSTRALIA
---
Hi, my name is Alison Ball.
My colleagues and myself are Psychotherapists originally trained in Melbourne Australia in the mid-1980's and onwards. My collegues tell you about themselves and their work on their own pages.
After training and working as a Social Worker for many years I, personally have worked in my private Psychotherapy practice in Melbourne Australia since 1986. As from October 2012 my phone contact changed to 0430 621 787 and my place of work in Melbourne changed from Kew to 223 Camberwell Road, Hawthorn East- Melburnians will know it as being close to Camberwell Junction and almost opposite the Rivoli Cinema. I mostly work with individual adults in medium to long term psychotherapy as well as some short term counselling clients and the supervision of other psychotherapists and counsellors. You can click here if you wish to make a booking enquiry with me personally now and you can click on my Blog if you want to see current thoughts from myself and my colleagues.
My colleagues work in other Melbourne suburbs as below under their photographs. All of us have a continuing commitment to life-long learning so, as well as former careers and much life experience, we have all, before and since qualifying as psychotherapists, participated in numerous personal and professional development courses, workshops, seminars, conferences and lecture series as well as our own therapy and on-going supervision
From the 1980's myself and my colleagues took an active role in the formation and growth of what became our major professional association, the Australian Association of Somatic Psychotherapists. I, personally, served there as President and in other capacities more than once. In 2011 I was instrumental in the decision of our Association to take the step of joining with our sister Association which was the Australian Somatic Integration Association. Together we formed what is now the Australian Somatic Psychotherapy Association (ASPA).
---
Our original Associations were also founding and constituent members of the Psychotherapists and Counsellors Federation of Australia (PACFA) and our members have taken critical roles in PACFA ever since it was formed. PACFA set up a Register of individual practitioners and all of us are eligible to be placed on the Australian Register of Counsellors and Psychotherapists (ARCAP) www.arcapregister.com.au.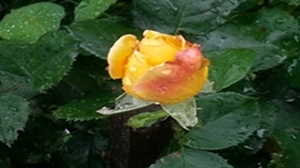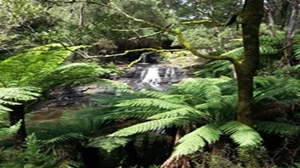 As part of my own ongoing learning, in 1998 I completed a Masters in Psychoanalytic Studies at Monash University's Department of Psychological Medicine. The thesis was published as a book, the second edition of which is called "Taboo or Not Taboo: Reflections on Physical Touch in Psychoanalysis and Somatic Psychotherapy". You can buy my book for about A$25-00 from Psychoz Books or by writing to P.O. Box 124 Kew, Victoria 3101 or by telephoning them on (Australia) (03) 9855 2220 or Fax (03) 9855 2225
---
Qualified Counsellors
Experienced and Trained Psychotherapists
Positive Impacts
Real Change
Confidential agreement
That's Our Promise